Welcome to Mexico, a vibrant and enchanting land of sun-soaked beaches, rich history, tantalizing cuisine, and exhilarating adventures. With diverse landscapes ranging from mesmerizing coastlines to magical forests and majestic mountains, it's no wonder that Mexico has become a coveted vacation destination for travel enthusiasts seeking a respite from the daily grind.
In this journey we'll explore some of the most captivating vacation spots in Mexico, focusing on their unique charm, the local culture, and the rejuvenating experiences they offer. Whether you're seeking a secluded beach hideaway or a tranquil oasis infused with a rich local heritage, let us be your guide as we delve into the hidden gems and iconic destinations that make Mexico a paradise for relaxation seekers.
So sit back, relax, and let your imagination run wild as we embark on an unforgettable adventure to uncover the top vacation spots in Mexico for ultimate relaxation. Ready to pack your bags and experience the magic for yourself? Let's dive in!
Reasons to Choose Mexico for a Relaxing Vacation
When vacationing, the allure of relaxation often takes center stage. Many seek a tranquil escape from the demands of everyday life, and Mexico, with its beguiling mix of natural beauty, serene atmospheres, and welcoming locales, is a vacation destination that encapsulates this quest for calm perfectly. Let's delve into why Mexico truly embodies the essence of a relaxing vacation.
Unwind in Diversity
In Mexico, Mother Nature paints on an expansive canvas. From the azure Pacific Ocean lapping against rugged shores to the serene and ethereal cenotes of Yucatán, Mexico boasts an incredibly diverse landscape that beckons vacationers to unwind and soak in their tranquility. Imagine lazing on a secluded beach in Playa del Carmen, basking in the sun as the waves gently murmur, or surrendering to the serenity beneath a forest canopy in the heart of the Sierra Madre Mountains – sounds idyllic, doesn't it?
Embrace the Rich Culture
Mexican culture invigorates the senses but also offers numerous windows to peaceful moments. The country's heritage is steeped in rich history and artful traditions, creating an atmosphere that multiplies the charm of vacation relaxation. Visit the tranquil cenotes, sacred to the ancient Maya, or stroll through a peaceful pueblos mágicos (magic towns), where time seems to slow down, allowing visitors to savor the rhythm of traditional Mexican life.
Connect with Warm Locals
People indeed make a place, and in Mexico, encounters with the warm-hearted locals amplify the joy of a serene vacation. The hospitality found amidst the Mexican people is heartfelt, offering a sense of home away from home that only intensifies the contentment felt during a relaxing escape.
Through each corn tortilla shared, each smile exchanged, and each local tale unveiled, connections are woven, immersing travelers deeply into the calming pulse of Mexico's heartland.
Top 5 Vacation Spots in Mexico for Ultimate Relaxation
Craving a taste of soothing relaxation amidst a vibrant backdrop of rich culture and breathtaking nature? Marvelous Mexico invites you. Let's explore five of the best vacation spots to unwind and indulge in Mexico.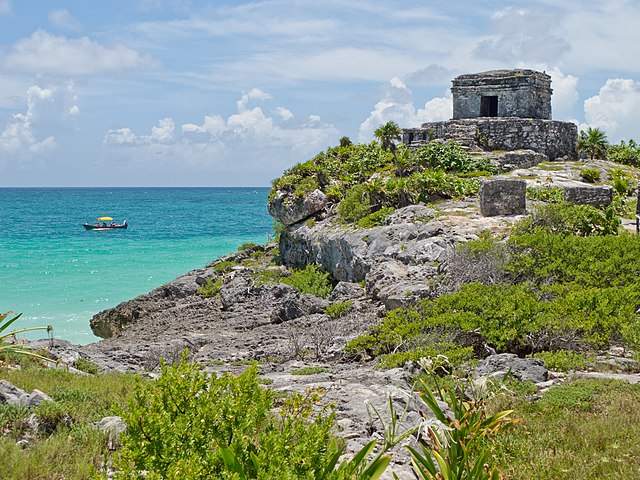 1. Tulum
Entering Tulum, you're greeted by miles of white, tranquil beaches, jade-green sea waters, and a lively yet peaceful energy that promises relaxation at every turn. From the historical ruins displaying the grandeur of the Mayan civilization to the mesmerizing cenotes hidden within the lush jungles, Tulum offers a unique blend of tranquility and culture that's bound to captivate your senses.
Experience ultimate relaxation with a yoga session on the beach or indulge in the healing offerings of the many wellness retreats.
For a taste of local hospitality, boutique hotels on the beach offer stunning views and an ambiance ideally designed for relaxation.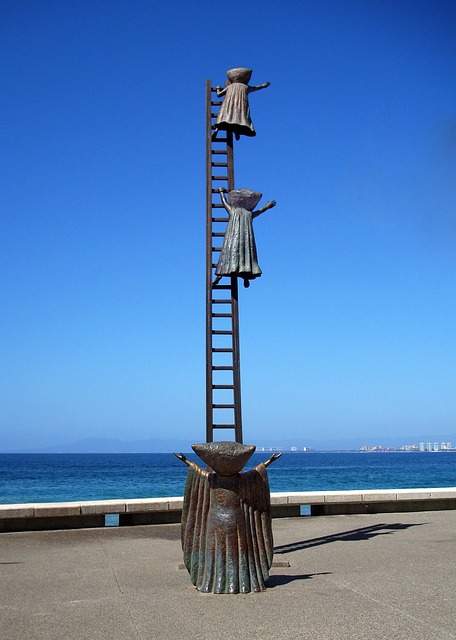 2. Puerto Vallarta
Puerto Vallarta, with its stunningly serene beachfront and a breathtaking backdrop of the Sierra Madre Mountains, is a haven for vacationers seeking relaxation. This lively coastal town has a tranquil side too, boasting secluded palm-lined beaches that offer idyllic vistas to soothe the senses.
Invigorate your senses at the city's renowned wellness resorts offering tailored spa treatments and wellness programs.
The local hospitality is rich, welcoming, and offers a perfect blend of Mexican charm and modern comfort.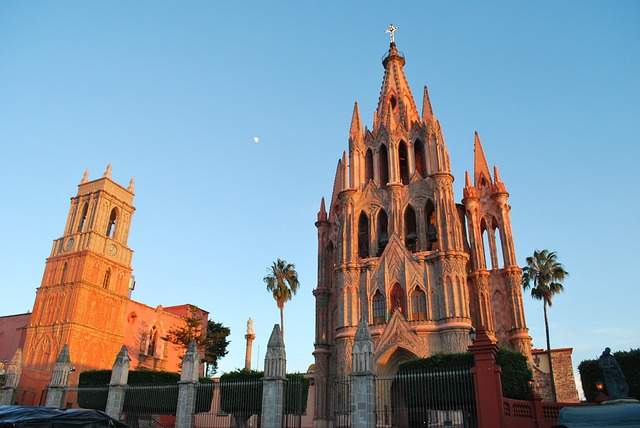 3. San Miguel de Allende
San Miguel de Allende, with its picturesque cobblestone streets, colonial-era structures, and vibrant, artsy ambiance, offers a tranquil retreat unlike any other. Here, relaxation installs itself in simple strolls amidst colorful boutiques and art galleries or quiet moments in shady courtyards.
Indulge in wellness treatments at local spas or enjoy a leisurely exploration of the town's rich art scene.
The eclectic mix of quaint inns and posh hotels offers a variety of choices for resting your head at night, all with San Miguel's quaint charm.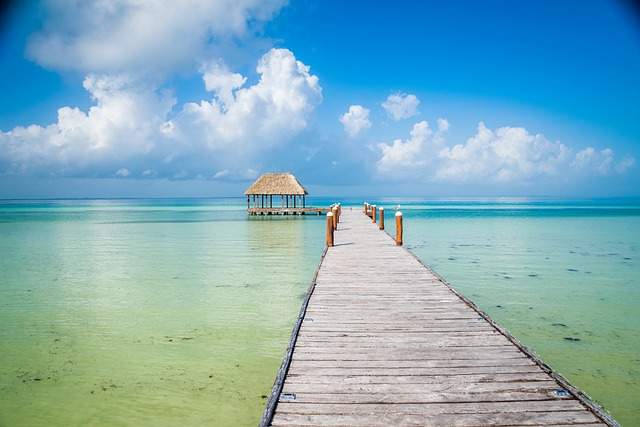 4. Isla Holbox
A car-free island, Isla Holbox is a haven of untouched natural beauty and tranquility. Here, life moves at its own pace, inviting you to embrace a tranquil escape amidst turquoise-blue waters and soft, white sand.
Savour slow strolls along the beach, relax with a book under a palm tree or watch the magnificent sunset over the water.
With its charming boutique hotels and beachfront hammocks, lodgings on the island promise both comfort and an authentic island experience.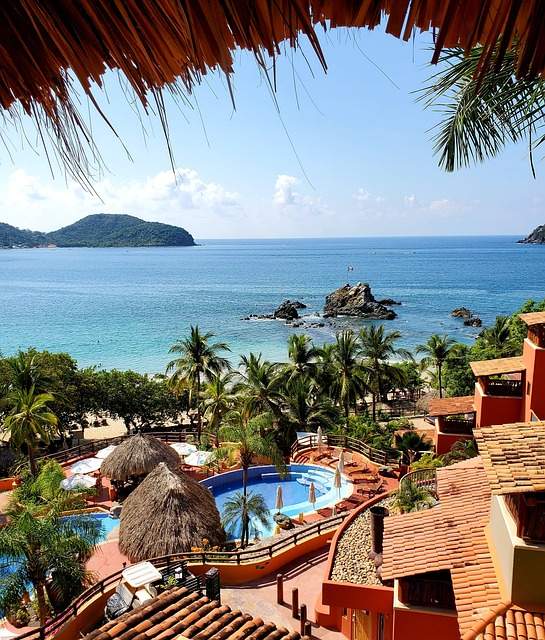 5. Zihuatanejo
Zihuatanejo has managed to retain a laid-back vibe that perfectly complements its natural beauty. With its panorama of beaches and modestly charming downtown, it offers pockets of serenity everywhere.
Enjoy a calming boat ride around the bay, unwind on the tranquil beaches, or simply take in the stunning views from a beachfront restaurant.
With its assortment of serene resorts and welcoming bed & breakfasts, finding a peaceful place to unwind in Zihuatanejo is a breeze.
Each of these destinations offers a unique taste of Mexico's charming tranquility. Waiting to unwind? Reserving your seat to Mexico might just be the relaxation ticket you need!
Relaxation-Fueled Activities in Mexico's Top Vacation Spots
Embarking on a vacation is about embracing the freedom to unwind, and each of Mexico's awe-inspiring locations offers a wealth of activities designed to soothe your soul and rejuvenate your spirit. From meditative yoga sessions to enriching spa treatments and leisurely explorations, here's how you can add layers of relaxation to your experience in these destinations.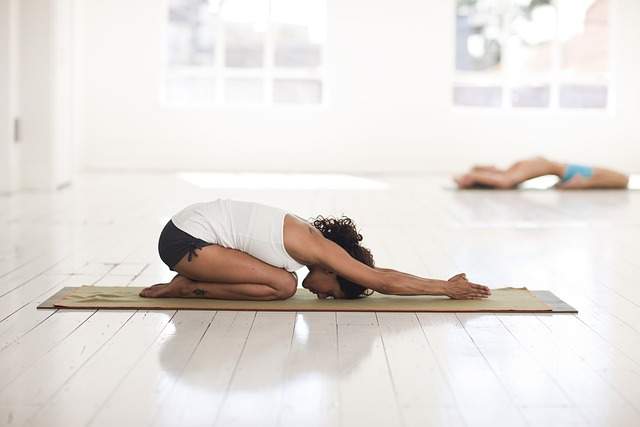 Delve into the Power of Yoga
Immerse yourself in the holistic healing of yoga in these serene settings.
Tulum: With a myriad of yoga retreats and beachfront classes, Tulum is a nirvana for yoga enthusiasts. Experience sunrise sessions at places like Yogia as the tropical sun slowly bathes the world in warm hues.
San Miguel De Allende: Enrich your soul with yoga sessions in artistic studios like LifePath Center, where each lesson harmoniously blends with the town's tranquil ambiance.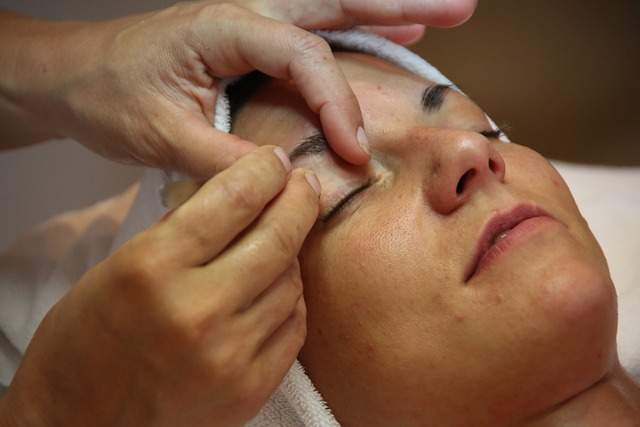 Imbibe the Therapeutic Wonders of Spa Treatments
Give your body the luxury of ultimate relaxation through a plethora of soothing spa treatments.
Isla Mujeres: Treat yourself to a rejuvenating massage under swaying coconut palms at Casa de los Sueños Spa, borrowing the calming notes of the ocean breeze.
Zihuatanejo: Indulge in luxurious spa facilities like Viceroy Zihuatanejo's award-winning spa, where treatments use local ingredients, connecting you with Mexico's rich flora.
Engage in Leisurely Exploration
Leisurely exploration makes it easy to unplug from the world and immerse in the beauty around you.
Isla Holbox: Enjoy slow-paced exploration in a golf buggy or venture on foot to discover the colorful murals that dot the sandy streets.
Zihuatanejo: Unrush your day by ambling through the Mercado Municipal, soaking in the lively yet relaxed pace of local life.
Essential Tips for A Serene Mexican Vacation
Embracing the call of a relaxing vacation in Mexico begins long before you set foot on its alluring sands. As your trusted travel companion, let me share some practical advice, picked up along numerous sojourns, to help ensure a magical, stress-free journey to this enchanting land.
1. Timing Your Trip
Selecting the right time for your visit can make a pivotal difference.
Weather: November through April brings the dry season to Mexico, sweeping away the summer's humidity and offering glorious sunshine perfect for sun-soaking sessions on the beach or leisurely explorations inland.
Festivals: If you're enticed by the vivid spectacle of Mexican festivals, plan your trip around events like the Day of the Dead (late October to early November) or the Guelaguetza festival in Oaxaca (July).
2. Understanding Local Customs
Navigating the cultural nuances of Mexico enhances your connection with this vibrant country.
Friendly Gestures: A warm "hola" or "gracias" is always appreciated. The Mexican culture is full of affability, and your attempts to communicate in Spanish, no matter how basic, will be met with friendly smiles.
Tipping: Gratuity is customary in Mexico. A tip of 10%-15% at restaurants and small change for hotel and bar staff reflects appreciation for their service.
3. Packing Essentials
Some well-chosen essentials in your suitcase can further elevate your comfort.
Sun Protection: Given the abundant sunshine, sunblock, sunglasses, and hats are indispensable.
Comfortable Footwear: Whether it's strolling along sandy beaches or cobbled street explorations, comfortable footwear ensures ease in your wanderings.
Versatile Clothing: Pack layers that cater to the subtropical climate and respectful attire for visits to religious or cultural sites.
Embrace the Tranquility of Mexico's Top Vacation Spots
As our journey through Mexico's prime vacation spots comes to a close, the allure of these tranquil escapes remains unmistakably irrefutable. Whether it be the ethereal sunrises over Tulum's yoga retreats or the rhythmic cadences of everyday life in Zihuatanejo — each location in Mexico promises not just a breath of fresh air but a complete respiration of relaxation.
Remember, the essence of a great vacation lies in its ability to rejuvenate both the body and the spirit. Enrich your experience by paying heed to Mexico's local customs and traditions and packing wisely to ensure a stress-free journey. Moreover, time your visit aptly to fully embrace the serene environment offered by each destination.
Use the rhythm of the ocean as your deep breath in and the setting sun as your peaceful breath out. Give in to the bewitching call of the tropical warmth, delectable cuisine, friendly locals, and most importantly, the opportunity to unwind that Mexico's vacation spots generously offer.
In embracing Mexico's tranquility, you're not just choosing a destination; you're choosing an experience that whispers 'tranquilo,' a lifestyle that thrives on savouring the small delights of life. So, let your next vacation be a dance with serenity. Let Mexico's soothing embrace guide you to a revitalizing retreat. Close your eyes, hear the ocean's call, and know that Mexico's top vacation spots are waiting to welcome you into their realm of serene enchantment.